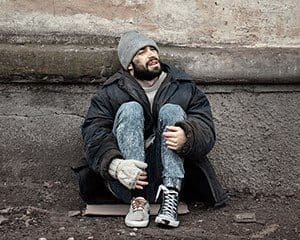 Those of you that know A Class Kitchens will know that supporting local causes has become a key part of their business model. Over the past eight years the company has raised money for many voluntary organisations including Alzheimer's Society, Faces, Chums and homeless shelters as well as sponsoring local groups.
This year A Class Kitchens have decided to support Emmaus, based in Carlton Bedfordshire. Emmaus offer an amazing support service to homeless people, providing work opportunities, housing and combined services to help people on the streets build a new and independent life. They had amazing success last year and continue to provide an invaluable service to homeless people, plus a wonderful café and shop selling used items.
A Class Kitchens are really excited to be supporting Emmaus in Carlton, by donating £100 per kitchen ordered between now and the end of January which will go towards the organisation's fantastic work.
"It's an inspirational local charity, helping the homeless and we are really excited to be able to support them". said Jemma, Director of A Class Kitchens.
A Class Kitchens have pledged to donate £100 to Emmaus for every kitchen ordered until 31st Jan 2020. They offer a trade service to developers, builders and trades, as well as retail kitchens across Bedfordshire, Hertfordshire, Northamptonshire, Buckinghamshire and Cambridgeshire.
Contact A Class Kitchens if you're looking for a new kitchen in the next 3-12 months. A free no-obligation design visit can be booked by emailing, calling Jemma, Jon and the team on 01234 589136 or via the company Facebook page www.facebook.com/aclasskitchensltd