To save you hours of browsing and wondering which ones are really worth purchasing, we've rounded up our top 10 favourite gadgets that everyone should have in their kitchen!…
If you don't own a NutriBullet, where have you been? These sleek machines can be used to easily whiz up sauces, dressings, smoothies, juices and more. One of our favorite ways to use it is for making banana 'nice' cream. Just freeze some chopped bananas and then put them into the NutriBullet with flavourings of your choice (strawberries, chocolate sauce or peanut butter are among our favourites), blend it up and you will get a creamy, ice cream like texture. Perfect for a healthy dessert that doesn't taste so healthy!
If you're a fellow avocado lover then this one's for you. At only £7.50 this handy tool splits, pits and slices your avocado in seconds and is extremely useful for meal prep or your weekend barbeque salads.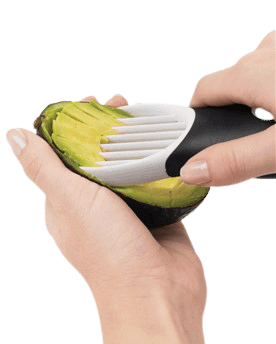 An oldie but a goodie, we couldn't live without one of these in our kitchen! Perfect for making toasties, burritos or quesadillas filled with anything you fancy (or anything that's left in the fridge!)
These are so simple but so overlooked! Say goodbye to plastic bags and hello to these reusable covers. Just pop them on top of any reusable container, bowl, plate or even straight over the top of a half-cut lemon or onion instead of using clingfilm or plastic. They're cheap, dishwasher safe and great for the environment, what more could you ask for!
A personal favourite, especially if you like iced coffee or frothy coffee. This can be used to whip up any type of milk or coffee in seconds for that luxury cup of coffee on a budget.
Not absolutely essential but one for the hot chocolate addicts. This looks dreamy on any kitchen counter with its sleek appearance, and it engineers the best cup of hot chocolate you will possibly ever taste in just 2.5 minutes. What's more you can choose from a variety of exciting flavours for your velvetiser including Latte, Nutmilk and White Vanilla.
This one features in our latest giveaway over on our Instagram page! (www.instagram.com/aclasskitchens). An automatic wine opener, what more could you possibly want for your boujee kitchen?
These are great fun for making a healthy courgetti pasta or use it to create texture in a summer salad. For £9.99 you can't go wrong!
Not to be confused with a blender, these food processors are unmatched when it comes to having an extra pair of hands (or blades) in the kitchen. They can be used for everything from chopping vegetables to mincing meat to kneading dough or mixing cake batter.
Not quite a gadget per se but definitely essential if you normally buy plastic straws as these are so much better for the environment! Perfect for your afternoon iced coffee or diet coke in the summer. Etsy has loads of great ones like these and they are from small businesses that you can support too!
Let us know what your favourite kitchen gadgets are below!